Getting around
We recognise that Lisboa does have some access challenges. In order to provide the best possible experience, we will be offering a travel stipend to all members with accessibility needs upon application. This stipend is free to use on any form of public transport, including the city's taxis, which have excellent fare rates, and we will confirm the amount we have available directly to those who apply. Please email access@smofconeurope.com for more information.
Lisboa has an excellent public transport network. We highly recommend the 24-hour Travel Pass. You can purchase it at any Metro Station for 6.40€ (approximately $7.80 US), and it allows unlimited travel on the Metro, buses, and tram system from the time of first use.

For more information about the many types of public transportation, please enjoy this article which goes into more depth: How to Navigate Public Transportation in Lisbon Seamlessly Every Time – Devour Lisbon Food Tours.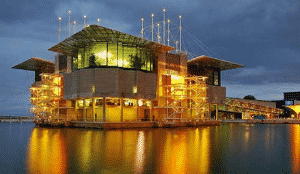 Tram: Lisboa is famous for its trams! You can find many YouTube videos of the various tram runs and hills they climb. There is more information here: Lisbon tram guide – updated for 2021. 
Cable Car: It's a short walk from our hotel to the North Station of Telecabine Lisbon – Parque das Nações – Portugal This short (6 min) ride offers gorgeous views of the waterfront as well as the Ponte Vasco da Gama bridge just to the north. The South Station is down at the fabulous Oceanário de Lisboa (Aquarium).
Dining
A small sample of the multiple dining options (within a 10 min walk of hotel there are numerous restaurants at different price points that cover a range of different cuisines):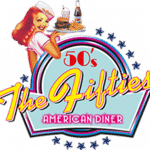 Dining tip: In Lisboa, some restaurants will often bring bread, olives and cheese to your table. Unlike in some other areas, these are not free. The price will probably, but not always, be shown on the menu. Just decline any or all of the items that you don't want. They will take it away and you won't be charged.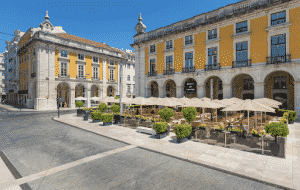 Wine: Portuguese wines are world renowned and widely available for very affordable prices (bottles for 10€/$11 USD). Here is a lovely article to read before you arrive that introduces some of Portugal's grapes and growing regions so you can get started on your wine-drinking explorations. A Beginner's Guide to Portuguese Wine.
Beer: There is an amazing Beer Museum and Restaurant in Lisboa, Museu da Cerveja with the largest terrace in the country! This about 25 min (public trans) from our hotel.
Walkable area around the SMOFcon hotel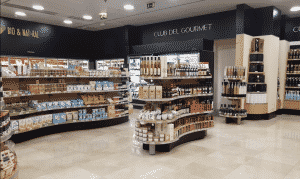 Groceries: 450 metres away (6 minutes' walk) from our hotel is a full-sized Supermercado (SuperCor-Expo) grocery store with multiple dietary options, alcohol and personal products.
Pharmacy: Farmácia Vasco da Gama, 3 minutes' walk from Hotel. Also a 3-minute walk away is the Oriental Pharmacy (Farmácia Oriental de Lisboa) that has a nurse on staff for wound care, injections and other medical needs.
Garden: Jardim Garcia de Orta, Gardens in Parque das Nações
Bristling with exotic foliage from Portugal's former colonies, the Garcia de Orta Garden is named after a 16th-century Portuguese naturalist and pioneer in tropical medicine. Botanical rarities include Madeira's bird of paradise and serpentine dragon tree.
Stroll the Brazilian garden, shaded by bougainvillea, silk-cotton, frangipani and tabasco pepper trees.
Our convention area is nicely covered in this Walking Lisbon video: Walking Lisbon, Portugal – Park of Nations incl. Cable Car Ride
Fun Things To Do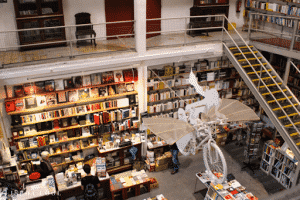 A current list of Museums and Exhibitions – Lisboa.
Rua Rodrigues de Faria in Lisbon, number nine on CNN's Time Out's 2021 "Coolest Streets of the World" list, is home to an incredible book store called Ler Devagar. This is about a 30 min taxi ride (40 min public transportation ride) from our hotel.